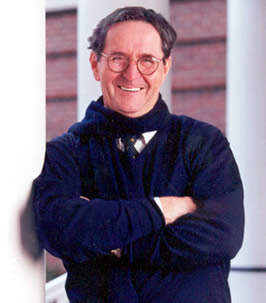 Dr. Brian Little is an internationally acclaimed scholar and speaker in the field of personality and motivational psychology. His pioneering research on how everyday personal projects and 'free traits' influence the course of our lives has become an important way of explaining and enhancing human flourishing.
Professor Little is currently at Cambridge University where he is a Distinguished Scholar and Director of the Social Ecology Research Group in the Department of Psychology.   He is also affiliated with the Well-Being Institute and the Psychometrics Centre at Cambridge.
Previously, he taught at McGill, Oxford, and Harvard Universities. His course on personality in Harvard's Department of Psychology was immensely popular, and he was elected as a 'Favourite Professor' by the graduating classes of Harvard for three consecutive years.
Dividing his time between Canada and the UK, Brian is also a Distinguished Research Professor Emeritus at Carleton University in Ottawa and he lectures world-wide on personality, motivation and well-being.
Highly successful corporations and professionals understand the profound effect that personality has on performance, and they use this knowledge to their advantage. In his presentations – which are both deeply informative and outrageously funny – Dr. Little helps his audiences learn how to make effective use of these personality differences. "A cross between Robin Williams and Einstein" is how one client described him.
Brian's unique approach to the science of personality is the focus of his current book project on Personality and Well-Being: The Happiness of Pursuit, which will be published by PublicAffairs Books in the USA and HarperCollins in Canada and France.